Studies prove location quality

Nuremberg's quality of life and suitability as an exhibition and conference location are simply excellent.
The following awards underline Nuremberg's importance: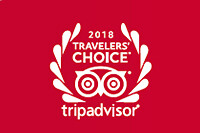 Nuremberg is the only German city to make it into the top ten European trend destinations. The Traveller's Choice rankings on TripAdvisor make it easy to see which travel destinations are becoming more and more popular.
This also applies to the airport, which is confirmed by another award: Nuremberg's Albrecht Dürer Airport is not only Germany's fastest growing airport but has also been rated Germany's "best airport" for the tenth time in a row. (Source: Business Traveller 2017)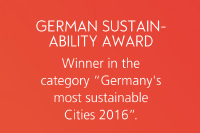 In 2016, Nuremberg won the German Sustainability Award in the "Germany's Most Sustainable Cities 2016" category.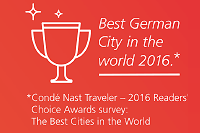 In 2016 and 2017, Nuremberg was rated the "Best German City in the world".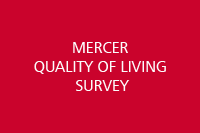 Nuremberg was ranked 24th out of 231 cities in the 2017 "Mercer Quality of Living Survey".
Fotos: Fleischbrücke Nürnberg © Florian Trykowski (floriantrykowski.de)